So I thought I'd continue my mad monkey love for anything Maze Agency today while at the same time showing Bahlactus what I got for tonight's fight.
Part 1 is here
Gabriel Webb likes to talk. Because he's smart and all, especially at catching murderers....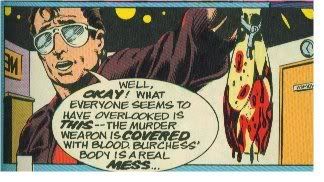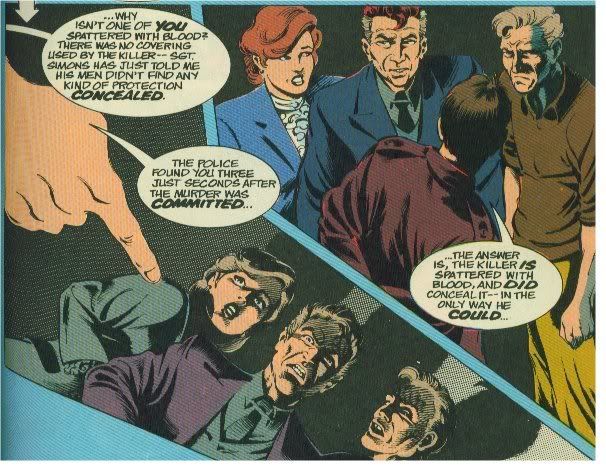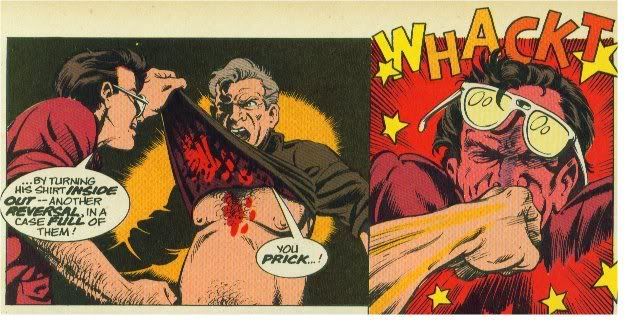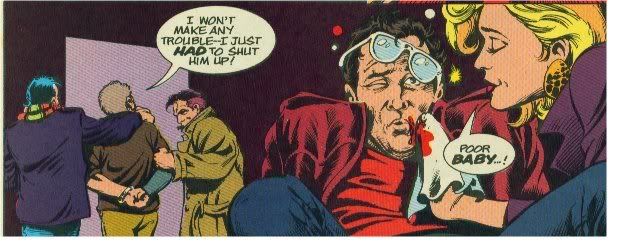 Murderer 1 - Nerdy writer 0
He even falls for the old "murder suspect runs around corner and hits you with a plank" trick.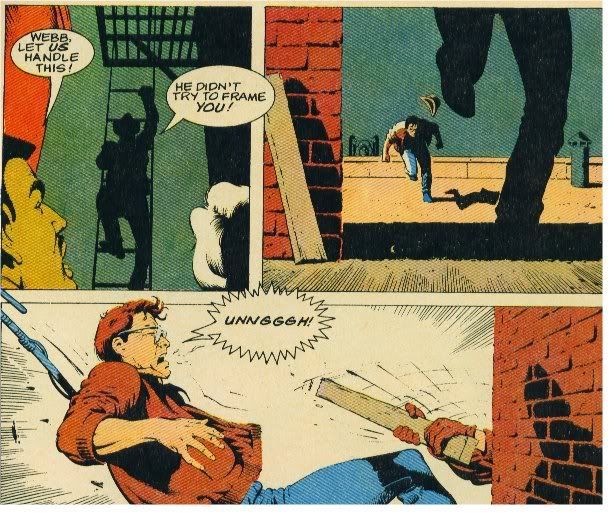 Murderer 2 - Nerdy writer 0
He even gets sucker punched off panel.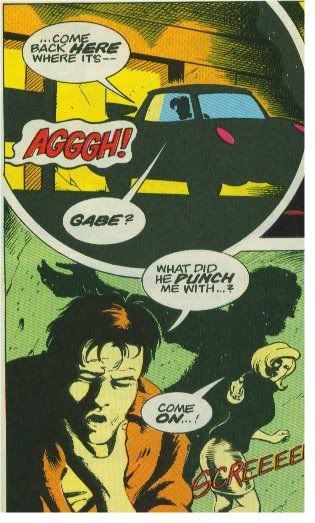 Bahlactus
wants to know if you're too scared to see the other fights.