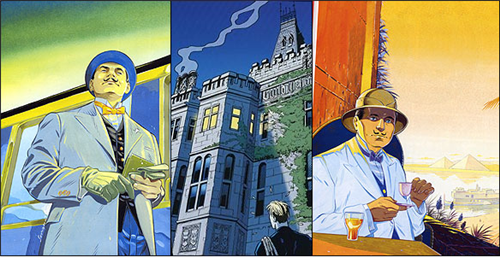 LINK.
Well, I for one am happy at this news. Don't know how good the comic adaptations will be though but I'm game for anything. Can't wait for these books to reach the local MPH, so it's off to Amazon UK I go. For the record, these comic books will be 48 pages long and other than The Secret of Chimneys, the other five books in the initial release will all feature Poirot stories. For a sample of the artwork,
look here.
Also, "For those who prefer to use their imagination, 12 Christie novels are being given a facelift with new jackets, just six years after the last revamp." Well, looks like I'm gonna have to make room on the bookshelves for these babies. These upgrades of my book collection will be biting large chunks into my savings....again. Looks like I picked the wrong day to quit robbing banks.
And here you guys thought I only read books that have pictures in them.