Another Friday night, another fight. This time it's an inter-company tussle between DC and Marvel Comics.

It's DC's
Mr. Mxyzptlk
as Lobo while Marvel's
The Impossible Man
pops in as Galactus
.
And biting is allowed.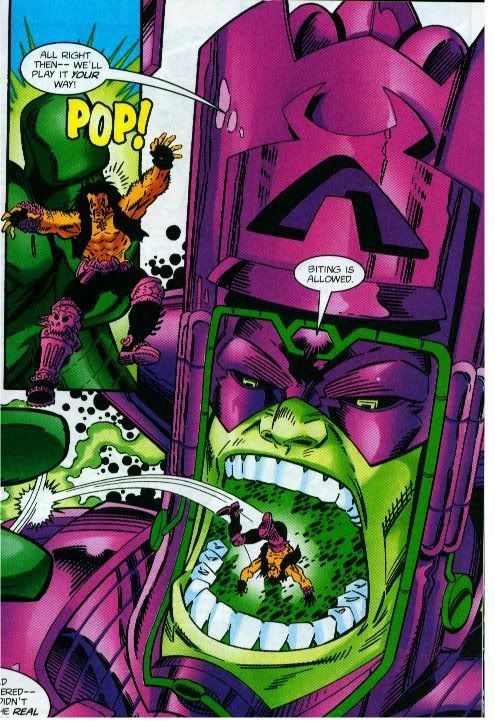 From SILVER SURFER/SUPERMAN collected in DC/MARVEL CROSSOVER CLASSICS II
When the chips are down,
always bet on Bahlactus
.