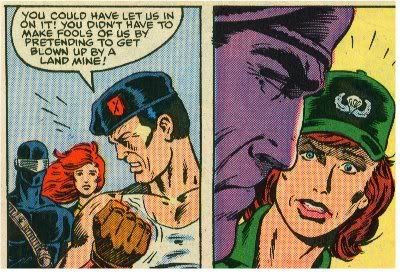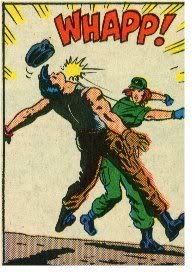 No, I'm not gonna give you the context to these panels. It's funnier that way. Also,
WHAPP?
I would have thought that should have been at least a
KERRACK
.
The penciller, Ron Wagner, must have thought this was such a pivotal moment of this particular issue because he chose it for the cover as well.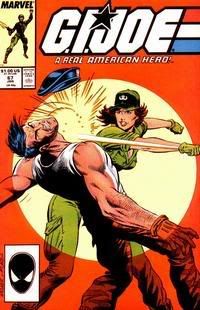 I love the 1980s G.I. Joe. I love it so much I once tried to have a "G. I. Joe Week" when this blog first started. It only
lasted
three
days.
Oh, yeah

.

BAHLACTUS

!